Specialty camps allow campers to focus more intently on activities they really enjoy or discover new interests.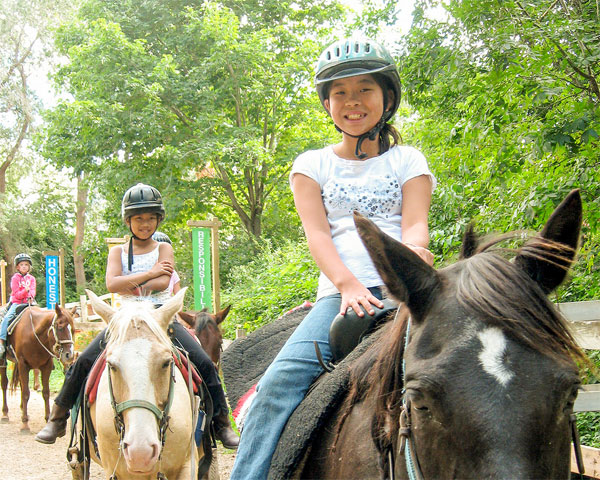 The YMCA of the North (YGTC), a leading nonprofit dedicated to strengthening communities through youth development, healthy living and social responsibility, offers specialty and leadership camp programs for youth to develop a greater passion for the things they love or try out something new.
Specialty camps allow campers to focus more intently on activities they really enjoy or discover new interests. Leadership camps develop the person through a variety of service projects, hands-on activities and team building exercises.
"Summer camp is life-changing because kids can pursue their special interests or learn new skills in a safe and fun environment," said Tom Kranz, vice president of camp programs.  "Camp brings together a diverse population of kids with intense interests and has the power to transform even the shyest camper into a confident leader. It turns strangers into instant friends. It changes barriers into successes. At camp, kids become a community."
The specialty camps offer the opportunity for youth to get a traditional camp experience while intently focusing on an activity to hone their skills and talents.  Popular topics include arts and crafts; dragons, fairies and princesses; fishing; pirates; outdoor living skills; archery; horseback riding; canoeing, kayaking and paddleboarding; climbing; and theater. The Y offers every child the opportunity to participate and discover new interests - see the Komatsu Kids' Story.
YMCA leadership camps develop the leaders of tomorrow.  Youth embark on amazing journeys of exploration where they thrive and grow as leaders. The Y's camp activities focus on impacting the social-emotional, cognitive and physical development of all kids and out of this experience leaders are born. Discover how Mallory is learning to be a responsible and respectful leader - Mallory's Story.
For more than 100 years, the YGTC camps have offered youth an enriching, safe experience with caring staff and volunteers who model positive values that help build a child or teen's character. There are a variety of camp programs to choose including day camp (Camp Christmas Tree, Camp St. Croix, Camp Guy Robinson, Camp Heritage, Camp Ihduhapi, Camp Kici Yapi, Camp Kumalya, Camp Manitou, Camp Spring Lake and Camp Streefland); overnight camp (Camp St. Croix, Camp Icaghowan, Camp Ihduhapi and Camp Warren); teen wilderness camp (Camp Menogyn and Camp Widjiwagan); and family camp (Camp Du Nord).
To ensure that everyone has an opportunity to participate, financial assistance is available to those in need to help cover the costs. Learn more about the Y's camp programs.